It would be nice to have a store!
One day I'll actually get a fancy web store with a shopping cart and shipping calculation where you can checkout with paypal but this is the present and I don't have one yet. If you would like to purchase anything I have available or would like to request a custom piece then just send me an email:
thedoer@stuffdoneright.net
Items for sale
---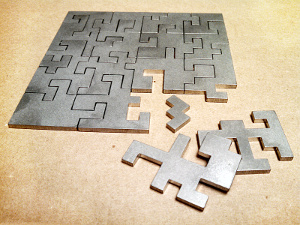 Laser Cut Stainless Steel Puzzles
Puzzles are back from the laser cutting shop! These puzzles are laser cut out of 1/8" stainless steel sheet and weigh 1lb each.
Price:$30, 2pcs/$53, 4pcs/$94
Shipping: Free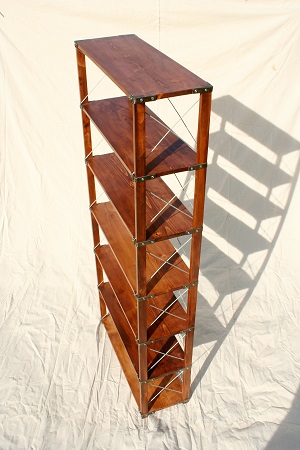 Wire Braced Bookcase
A bookcase made of pine and steel. This is certainly a one of a kind because I won't make another one! I really like the result but this one took way to long to make. The wooden elements were easy but I made all the brackets and had one heck of a time welding it all up.
Price: $950
Shipping: Freight (likely $200 to $900 depending on location and if you can pickup at a freight terminal).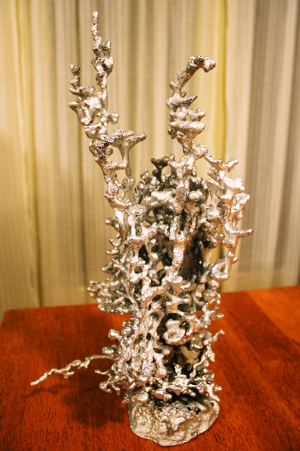 Ant Hill Castings
Fire ants create complex undeground nests that are far larger than the mound that peeks above the surface. Filling these tunnels with molten aluminum or bronze yields fantastic sculptures that let you see what their structure is like. I check for any in the yard almost every time I fire up the furnace for a casting session so if you can't/don't want to make one yourself you can get one from me.
Price: $55 to $500 depending on size and material
Shipping: At cost, between $20 and $100
---
Item Directory
---